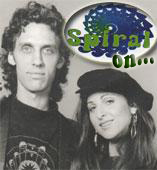 Paz & Aliah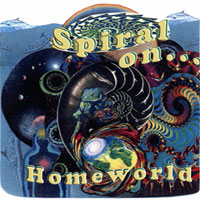 Pre Released 10/10/10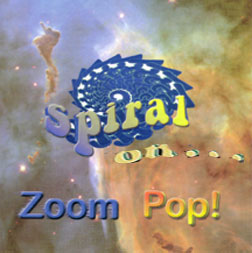 Pre Released 11/11/11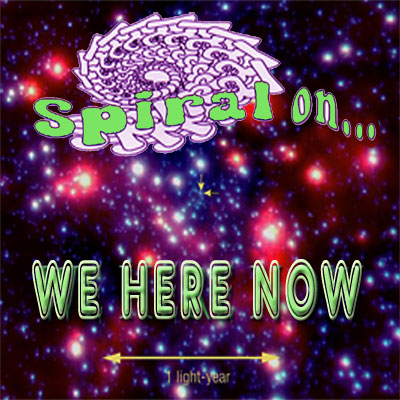 Pre Released 12/12/12



Sacred Originality
TV Showcase
STILL CONTINUES ON
UPCOMNG WEB/TV SHOW:

Creative Evolution
was inspried by SOTV..
and the TV show P.E.A.C.E.
(Planet Allignment for
Creative Evolution)
who gave out
CREATIVE EVOLUTIONARY AWARDS -
combining with Trippin' In Austin
with Kung Fu Monk Flashbacks...
and Artist Interviews, Music Videos,.
and Comedy Activism Shorts.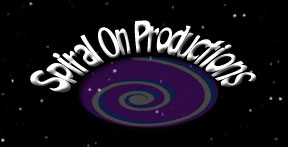 How has your creativity helped you to evolve?

Do you have something to say,
stories to tell... &/or comments
about living a creative life ?

If the answer is yes..
Spiralona
wants to hear from you..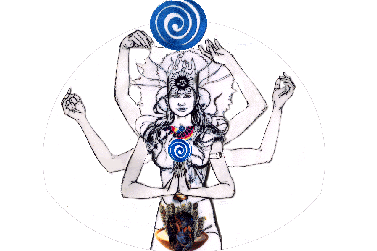 C R E A T I V E
E V O L U T I O N
Be the peace & spiral on dudes!

A Metaphysical Variety TV Show
based out of SANTA CRUZ Access Channel 27
& on the web now in pre-production.

Humanitarianism + Creative Activism =
CREATIVE
EVOLUTION
Visionary Inspiration & Comedy Activism
For A Sustainable Peace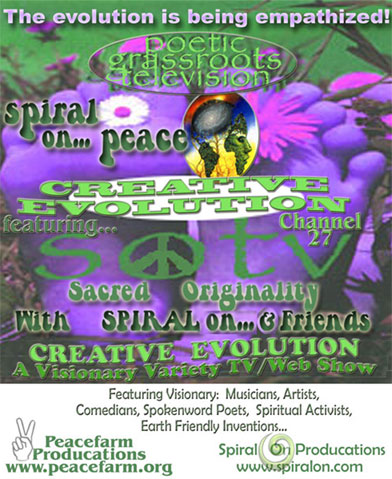 Coming out.. sometime in the near future!
We are seeking to show the positive evolution that is happening NOW!




Produced by
PEACEFARM PRODUCTIONS
&
SPRIAL ON PRODUCTIONS

what do you have to share?

Our most recent CEA recipient:

Jon Anderson Of YES
For his Positive Use Of The Media
Summer Solstice 2012




Aliah Selah



with newest music videos....
"Listen"


Aliah's newst site with the highest quality music now available.
(& "Silence Fills Sound" music video)
Releasing SHADES OF IMAGES CD
Sep 21st for
International World Peace Day.






www.aliahselahmusic.com



Aliah plays tenor sax on
"Star Child" & "Fridge Poetry"



Female Singer/Songwriters
TV Showcases


STILL CONTINUES ON
UPCOMNG WEB/TV SHOW:
Creative Evolution

A few
Spiral On Productions
film concepts
also in the works and will be first introduced
on the new Web/TV Show:
Creative Evolution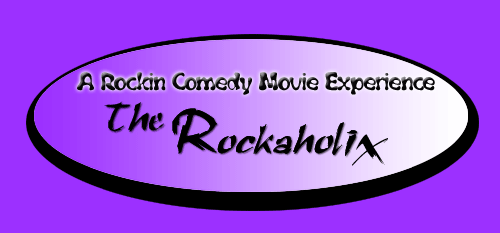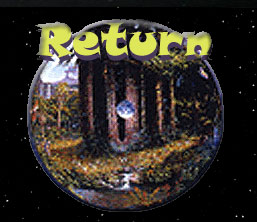 (click on sphere for
Return Treatment & others films)
For an overview of the film/CD concepts.
Return
(Pro-Peace Movement)
Full Moon Rising
(Alternative Homeless Shelters)
& Street Kids
(Alternative Runaway Shelters)