We trademarked the name March 3rd 1998
with our first uses of the name SPIRAL for our band back in 1996.

We used it for years... a lot and then I was in a car accident and it was not top priority to keep track of it
along with other things that don't seem as important at such a timeaand we lost it.

I have made a miracle recvoery... and we are ready to SPIRAL ON... with our music.
We found that Spiral on... was available... and took our own advice.

Spiral on... is what we had been using all along with our website: spiralon.com - Spiralon Producations... and Spiralonwords Publishng.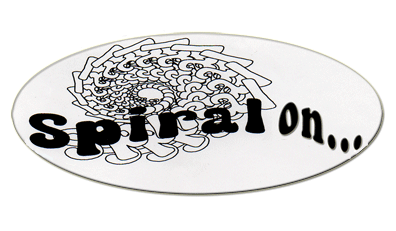 What we have always said is that if you do get signed, the record company will NOT let you use a name unless it is trademarked.
Also, it protects you because you own the name for the use of it as a band name with all the media needs that apply.


So please, trademark your name if you are serious.

We are, and we did. And now we do it again.

Everything is so much easier now - on-line. Register. Sprial ______________ for Entertainment services, namely live performances by a musical group of
original composisitons enhanced by muilti media presentations for cultural, artistic, and entertainment purposes,
in class 41 (International Class - U.S. CLS. 100, 101, and 107).
Let us know if you have any questions.. we love to help felllow spiral-heads.
We wish you the best of everything and much success in life as well as in music.


peace